Monday, 19 September 2011
Jennifer, Isla and I are staying in the swankiest hotel ever. It's the Renaissance Atlanta Midtown Hotel (owned by Marriott). CLICK HERE to see their website. The lobby has back-lit marble decor with a large (200+ gallons) saltwater aquarium suspended between two pillars. There's a modern, gas fireplace, too. And this evening they had a wine tasting in the lobby from 5:00-6:00, complete with hors d'oeuvre.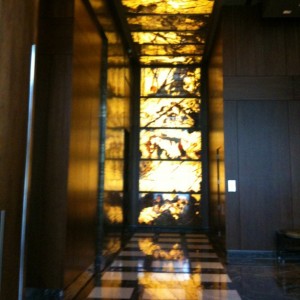 Backlit marble decor.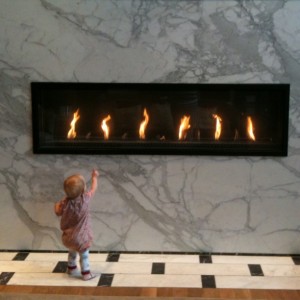 Isla notes her favorite flame.
We're staying on the 17th floor. Our large room, with flatscreen TV, king-sized bed, Aveda toiletries, and bathrobe, is the corner room and we thus have a view of Atlanta both to the west and south. I think this might be the highest floor I've ever stayed on in any hotel.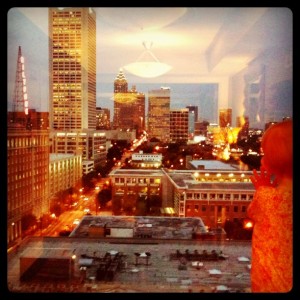 The class I am attending is being held here at the hotel in a very classy conference room. Breakfast was waiting for us when we arrived, and lunch consisted of so many dishes I couldn't try them all. Before and after lunch, the staff brought in snacks.
I could get used to this kind of life-style.
Tuesday, 20 September 2011
While I was in class for day two today, Jennifer and Isla walked to the Center for Puppetry Arts. I'm sorry I missed it but, hey, I had to go to class.
Here are some photos from their excursion: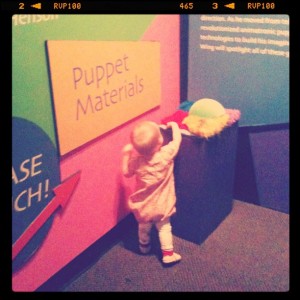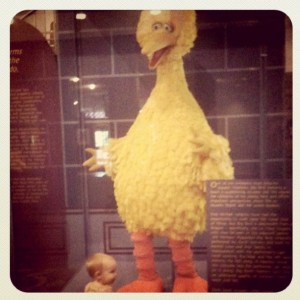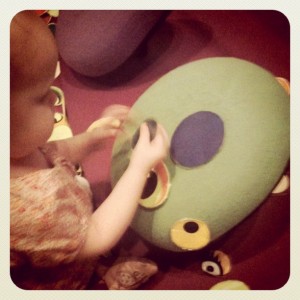 In the evening, after a stop in the lobby to partake in the wine tasting again, we dined at Marlow's Tavern. An awesome restaurant with incredibly delicious salmon. Also, great beer on tap. I tried a local microbrew. Sorry, I can't recall the name of it. Probably because I drank so much of it.
Wednesday, 21 September 2011
Today was the third and final day of my class. The class was only half a day today – actually, it was less than half a day, finishing up at 11:00. I received a certificate that says:
Be it known by all that James Zimmerman has successfully completed an extensive professional development educational course developed by the Institute of Packaging Professionals entitled "Fundamentals of Packaging Technology – Semester 1."
The certificate then goes on to list all the topics we covered in class. It is dated September 21st and it's signed by both the IOPP President and the class instructor.
I gotta say, this was a very interesting, relevant course. I've attended lots of classes through my job(s), but I think this takes the cake as the one that was both relevant to my job and enjoyable to sit through.
Exiting the conference room, my wife and daughter were waiting for me in the lobby. As per our plan, Jennifer had already hailed a cab, and it showed up within two minutes. We arrived at the airport nice and early and, with minimal lines, had time to check out a few stores and dine at Chili's restaurant at the airport prior to our flight.
I still hate flying.