As of this week, we've lived in our home for 5 and a half years. As I've done semi-annually since we moved in, I will hereby provide an update on improvements we made to our home in the past six months.
By the way, if you're interested, here's the blog post detailing what we did during the six months prior to these most recent six months.
LIVING ROOM
-Sanded, painted, and re-installed trim around windows.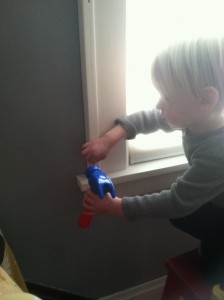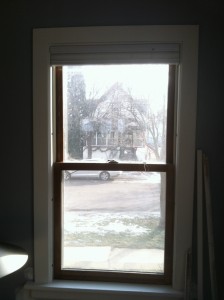 -Sanded, painted, and re-installed baseboard trim.
This really, really created a lot of dust. So much so, I was able to employ that time-tested joke of writing "CLEAN ME" onto a surface so dirty that a person can actually write by removing part of that which needs to be cleaned.
In fact, in the photo of the bush that is right next to our house, you can see splotches of white that resulted from our box fan which blew sheetrock dust out of the house all day while we worked.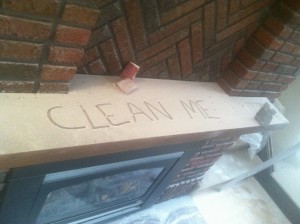 -Painted ceiling and walls.
MUD ROOM
-Stained putty that had been the wrong color for about three years.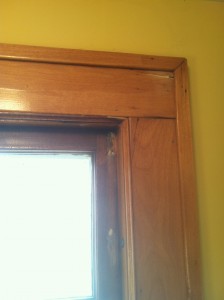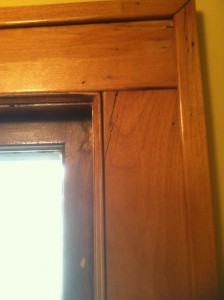 In the before photo, at left, the wood putty is barely noticeable. It's in that crack in the top right corner of the trim. Notice, in the right photo, I've stained it the proper color. I inserted that putty into the trim in, probably, 2013. Not sure how I forgot to sand and stain it until just last month but it's good now.
LOWER STAIRWELL
-Removed accordion door.
There was an accordion-style door at the top of the stairs. We used it very rarely and, last summer, it tore. It was in pretty cheap, sorry condition and I'm actually surprised it's lasted this long (it came with the house when we moved in). Jennifer finally tore it down last fall.
YARD
-Installed lattice work on north side of deck.
Here's a picture from last September, following the installation of the beams that hold up the lattice (you can see the lattice leaning up against the house, just waiting to be installed):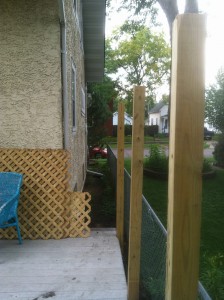 -New retaining wall installed.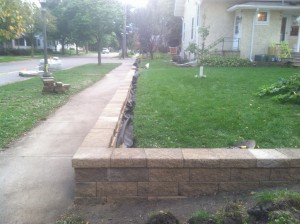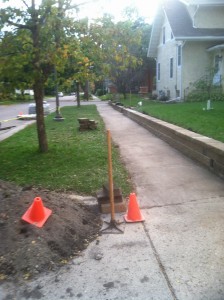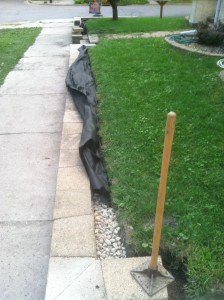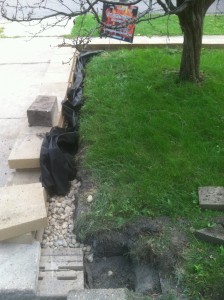 This project began in early September, and actually spilled over our  year anniversary in our house. So here I'm showing the new retaining wall, installed just after our five-year anniversary here. The wall is longer than the previous one, extending up the whole length of our driveway on the east, and continuing to just shy of the little free library on the west.